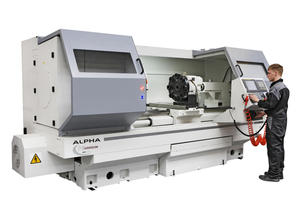 NEW Harrison Alpha CNC Lathes
Code: HARRISONALPHA
If you would consider a New CNC Lathe please visit the "NEW MACHINERY" section on our website for further details on the Harrison Alpha Range.
If you would like to make an enquiry about the NEW Harrison Alpha CNC Lathes, please use the form below or you can contact us by telephone: +44 (0) 1382 200 797
Fax +44 (0)1382 202 853
email: sales@taysidemachinery.co.uk.
Thank you ! Your message has been sent. We will contact you within the next 24 hours..